Figure Control Training Belts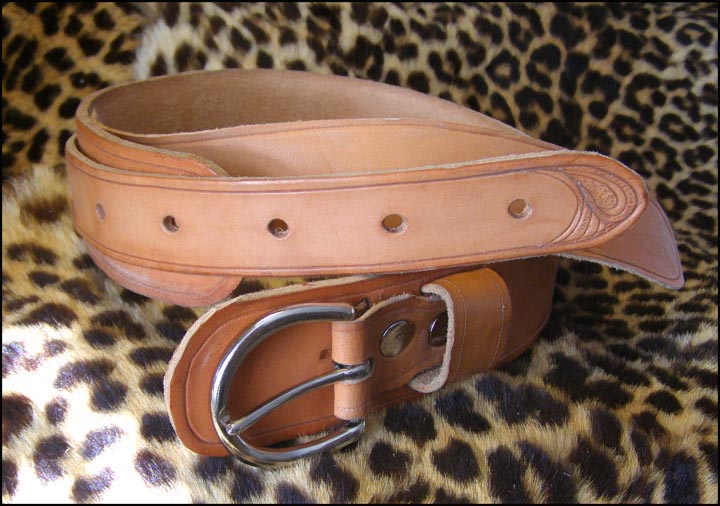 Here are some examples of a new line for us- figure control training belts. As with all of our products, theses are entirely handmade from the finest materials and each one is unique.
These belts are hand stitched and riveted for strength and feature a quality roller buckle and a supplementary soft leather inside panel for maximum comfort when the belt is worn under outdoor clothing. Our pictures feature a couple of simple, uncoloured designs but we are happy to supply you with a belt made exactly to your tastes- made-to-measure (just supply us with your maximum and minimum waist sizes) in any width, coloured and decorated as you wish... All in all, a splendid piece of craftsmanship that will soften to your figure in time and give many years of service.

Prices for these specialised items start at £85.00. Contact us for more information and to discuss your requirements.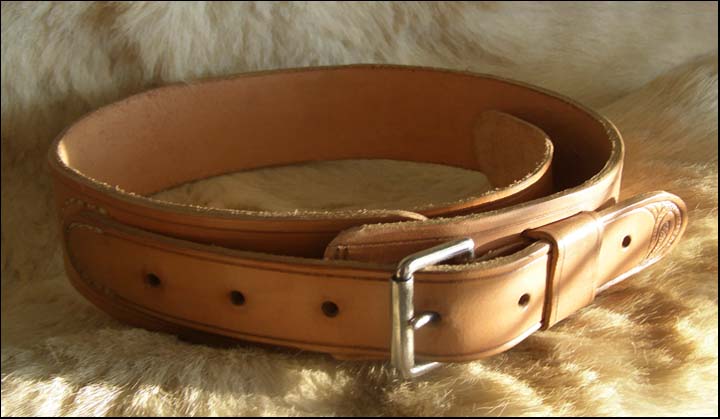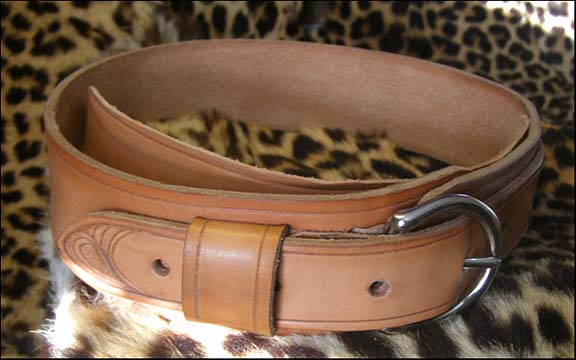 Visit GoodHiding's Etsy shop!

GoodHiding Leather Products, Chester UK 0775 1521 600 email


© Steve Howe/GoodHiding Leather