The classic handmade leather hair slide available in a range of colours and designs for girls and boys. £10.50 each inc UK P&P. Add £2.50 for international P&P.

For those of you with 'big hair', a larger version is available @ £15.50.

Would you like your own design incorporating into one of these? No problem- a perfect and unique small gift!

Details of a new range of other fine handmade 'jewellery' items is coming soon. In the meantime, your enquiries and commissions are, of course, always welcome!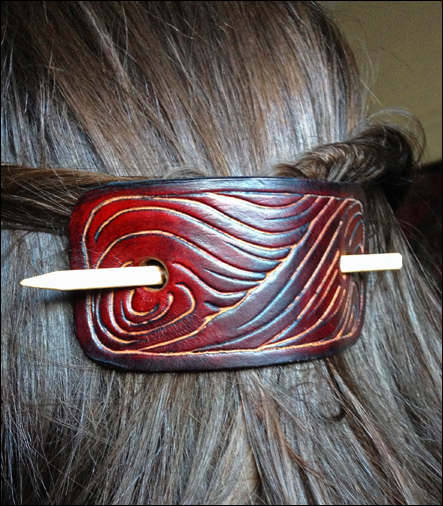 Visit GoodHiding's Etsy shop!

GoodHiding Leather Products, Chester UK 0775 1521 600 email


© Steve Howe/GoodHiding Leather