Here are a couple of my trinket boxes from over twenty years ago and long in the possession of my mother, decorated with Celtic knotwork. Below is also the lid from a larger box incorporating a 'wild rose' decoration created from small individual pieces of leather.
These items, perhaps decorated with individualised names, dates ot logos, make unique and unforgettable gifts!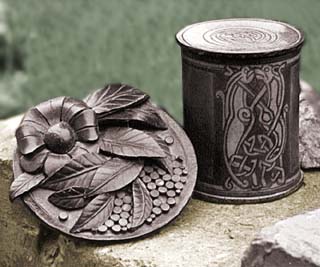 Above and below: a range of my new leather pots, decorated with freehand 'Art Deco' and foliage designs.
They are approx 14 to 17 cm high. Each is entirely handmade and decorated and therefore unique..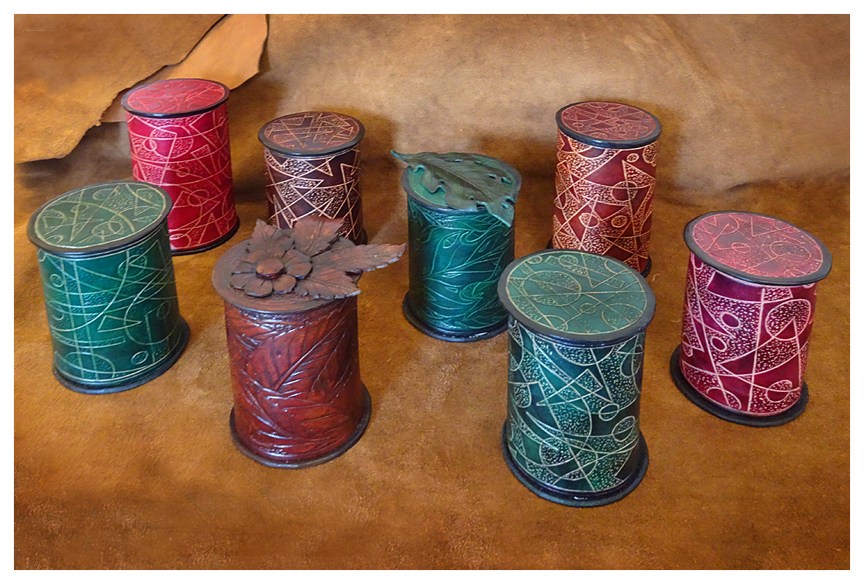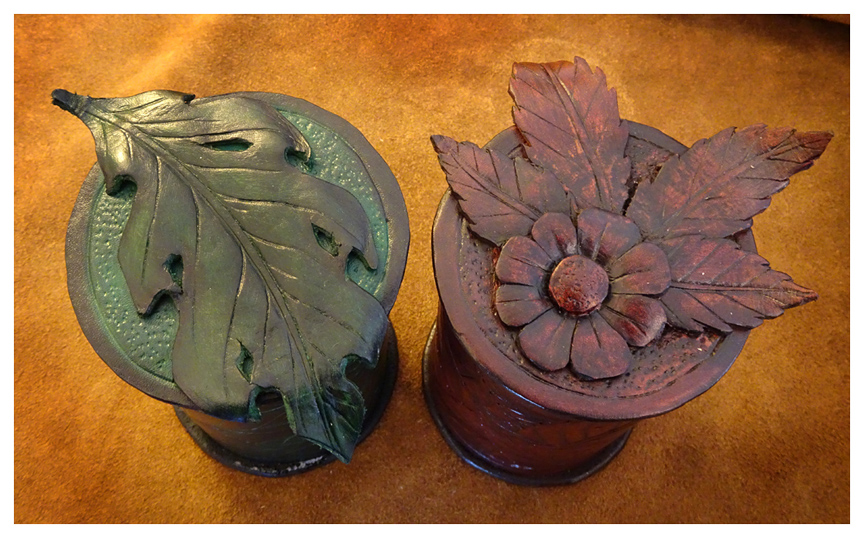 Next Page
| Previous Page
| Front Page

Visit GoodHiding's Etsy shop!

GoodHiding Leather Products, Chester UK 0775 1521 600 email

© Steve Howe/GoodHiding Leather