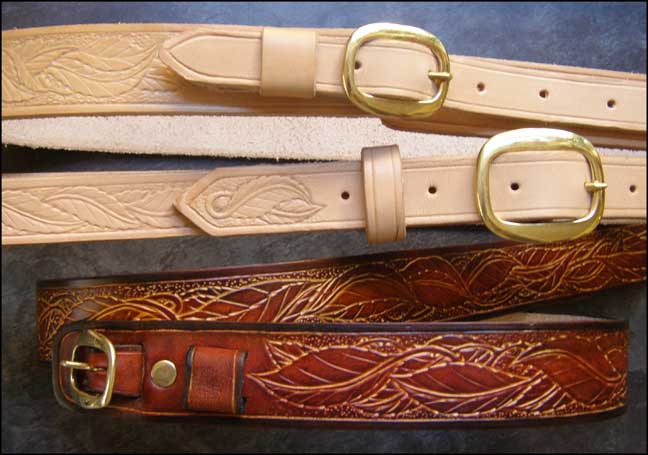 Here are some tooled handmade belts incorporating my signature 'wild rose' motif. This work is undertaken entirely freehand - no stamps or patterns are ever used and each belt is therefore absolutely unique.

As with the rest of the range, they are available off-the-peg or made to measure in a variety of widths, lengths and colours, using the best available materials- premium hides and the finest saddlery buckles, stains and finishes and range in price from £40.00 to £55.00 inc P&P.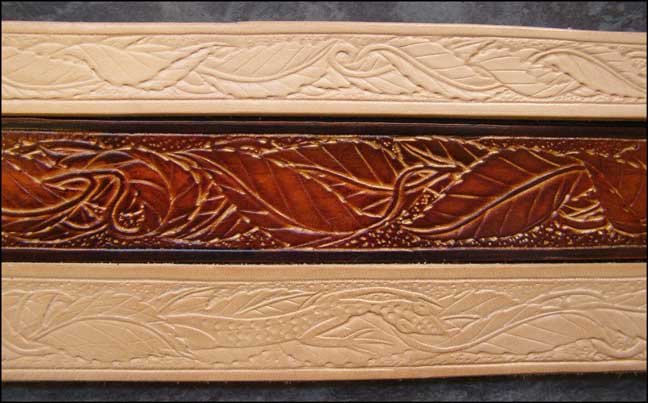 Close-up of hand tooling. Strange creatures are occasionally to be found!



Visit GoodHiding's Etsy shop!

GoodHiding Leather Products, Chester UK 0775 1521 600 email


© Steve Howe/GoodHiding Leather