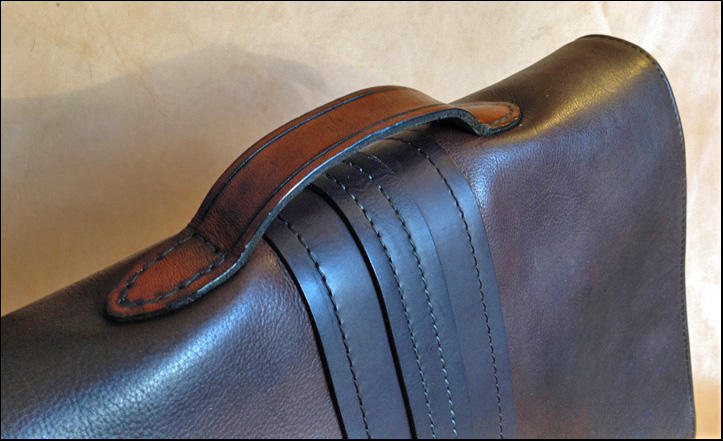 A handle added to adapt a satchel to serve as a briefcase
I am happy to undertake all manner of repairs, alteration or renovation of your treasured leather items. Contact me for further details!

I hope you've enjoyed your trip around my GoodHiding Leather website. New products will be appearing here on a regular basis so be sure to visit again. I'm always happy to undertake your specialised commissions so don't hesitate to get in touch!
Steve Howe, GoodHiding Leather Products

Visit GoodHiding's Etsy shop!

GoodHiding Leather Products, Chester UK 0775 1521 600 email


© Steve Howe/GoodHiding Leather