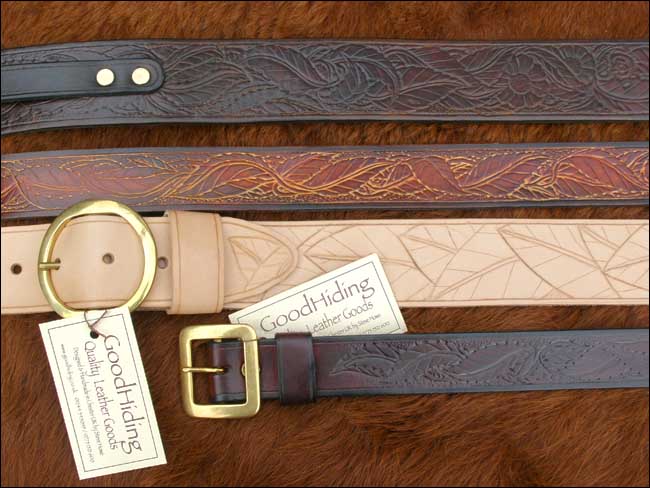 Each of my belts is individually designed and lovingly handmade- no two are ever the same! I only use the best materials- premium Northern Irish hides and the finest saddlery buckles, stains and finishes. With minimal care, these products will last a lifetime!
Above may be seen some of my decorative tooling. Other styles can be seen on the following pages. This work is undertaken entirely freehand- no stamps or patterns are ever used- and each belt takes a number of hours to complete.
I welcome your made-to-measure enquiries. If you're an exceptionally big lad or petite lady (or vice versa!) there's no problem- I've got the belt for you!

Belts and other items can be individualised- your name, logo or a specific pattern added to order. Got a favouite old buckle on a worn-out belt? No problem!

Visit GoodHiding's Etsy shop!

GoodHiding Leather Products, Chester UK 0775 1521 600 email


© Steve Howe/GoodHiding Leather